Access Control System
Lock Down
PROTECT SENSITIVE AREAS
If you've ever dreamed of living in a gated community and the security a fence or guard could bring, an Access Control System could be for you.
Access Control Systems are most commonly used to protect sensitive areas in your home or business from unwanted intruders. At home, this could be a stranger breaking in. In your business, it could be a customer or low-level employee entering the manager's area. Stop problems before they begin by installing one of our Access Control Systems to act as a "digital fence" between you and the unwanted.
Access Control Systems provide nearly infinite possibilities for keeping your most sensitive places safe and secure. Administrative users, such as yourself, have the ability to create specific roles and authorize new users to gain access. At home, this could be giving your spouse or children a specific code to get into the house (simply check the user log to see which code was used at 3 AM to see if the kids snuck out and came home late). At work, Access Control Systems allow managers to enforce a "Need-to-Know" policy, keeping your most sensitive assets behind a digitally locked door, available only to those who "need-to-know."
Administrators can manage and control access levels to provide scheduled privileges for users. In other words, if you want to make sure your employees have access to your building for a certain time, you can schedule it remotely. Same for your family.
Perhaps the best part of working with Secure IT Securities for all of your security needs is that our systems synergize with one another. Our Access Control Systems integrate perfectly with our digital IP camera systems, providing you with an extra layer of security. Know exactly who is requesting access or information with your always-on digital camera. Change access levels on your smartphone. Never lose control of your most sensitive areas again.
Please don't hesitate to contact us with any questions or for a free quote for how best to ensure your home or business is as safe as possible. Secure IT Securities in Suffern is here to serve as your comprehensive source for home and business security and alarm systems!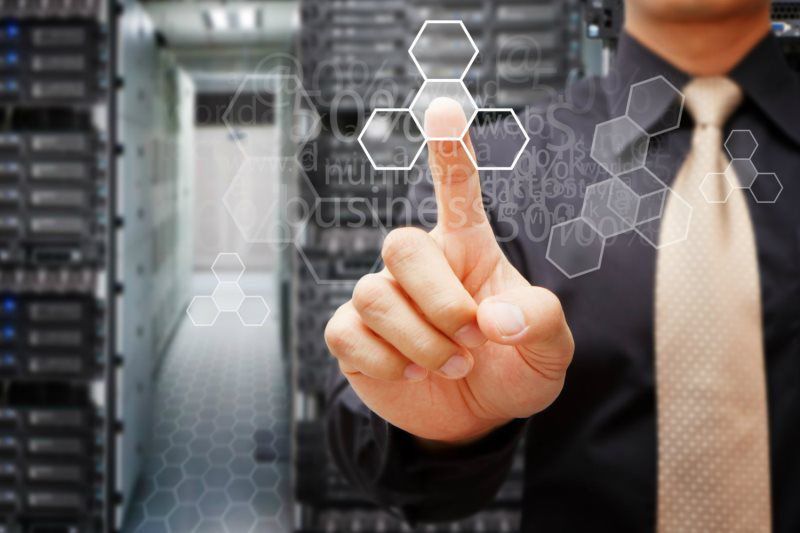 HID IClass Reader
HID Global's iCLASS SE® platform goes beyond the traditional smart card model to offer a secure, standards-based, and flexible platform that has become the new benchmark for highly adaptable, interoperable, and secure access control solutions. Multiclass SE® readers simplify migration from legacy technologies with support 125 kHz for HID Proxy, AWID and EM4102, and provide customers the assurance that their existing investments can be leveraged to enhance their system as business requirements change. The technology-independent readers also support iCLASS® Seos™ and iCLASS SE credential platforms, as well as standard iCLASS, MIFARE and MIFARE DESFire EV1 with custom data models and other leading technologies.
Access Controller
MAXPRO® Access MPA2 enables users to securely manage their system anywhere there is an Ethernet/Internet connection—with no dedicated PC or software costs. The user-friendly design (Push-in connectors and RJ45 'Click 'n Done' approach) makes it simple to install and easy to operate and maintain. The MPA2 Door Controller gives you all the benefits of traditional access control, such as helping you secure doors, manage employee access, and manage sites remotely. It also lets you pull reports easily to meet compliance requirements. With a browser-based interface, you're learning curve and training times are significantly decreased. No dedicated software is required—simply log on and you are ready to go, securely—from the office or anywhere. You can manage MPA2 using the embedded browser, MAXPRO® Cloud's secure cloud infrastructure, or WIN-PAK®'s integrated security suite. MAXPRO® Access MPA2 has been developed with an installer-friendly design that easily adapts to existing IT infrastructure and methods, reducing installation and support costs. So as your system grows, MPA2 grows with you.
Access Cloud Services
Intuitive User Interface
Customizable Dashboards
Google Maps Based Overlay
Reports/Scheduler
Integrated Access Control and Video Viewer
Dynamic Floor Plans
Real-time Alarm/Event Monitoring
Powerful Mobile App
Dashboard View, Health and Status and Events
Multi-location Site Management Access and Video
Remotely Lock and Unlock Doors
User Access Management
Integrated Access and Video Viewer
Recorded Video Playback
Alarms and Notifications