Fire Alarm & Life Safety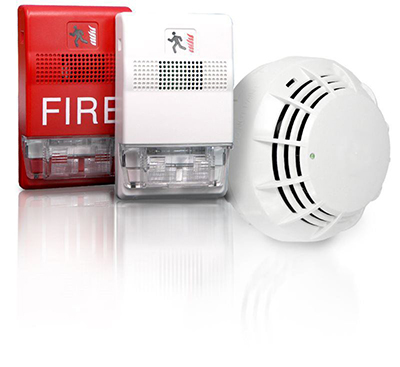 Fire Alarm
YOUR LIFE SAFETY SOLUTION
When it comes to fire, you shouldn't trust just anyone to keep you and your family safe. After all, finding the correct fire safety solution for you might just save your life, not to mention your home. That's why our experienced professionals make it their number-one priority to ensure you have the most up-to-date, unobtrusive yet exemplary system possible. Simply functioning well isn't good enough; we want your equipment to function perfectly every time.
With over 20 years of experience installing fire alarm systems, Secure IT Securities in Suffern, NY have come across every setup imaginable (both the good ones and the bad). Let us use our unparalleled experience and expertise to make sure your fire alarm system is the best possible. Think of it as an investment in your safety and the safety of your children. You wouldn't go without homeowner's or renter's insurance, would you? A properly installed and functioning fire alarm is one of the cheapest, yet most effective, forms of insurance you can buy.
When you hire Secure IT Securities, our certified technicians guide you through the entire installation process. First, one of our trained techs will come to your home or business for a walkthrough, pointing out current flaws and suggesting fixes. We will then sit down with you to discuss options. We pride ourselves on not trying to upcharge; your safety is our number-one priority, not making a quick buck! Once we agree upon the right course of action and security kit, we will send our National Institute for Certification in Engineering (NICET) certified technician out to your home or business to install the equipment. Our technicians and electricians are prepared and capable of completing any job, large or small. Finally, our technicians will be with you for when the fire inspector comes to check out the work. We won't leave until you are 100% satisfied.
We offer a wide range of solutions for fire safety, including:
Fire Alarm System Design and Installation

Fire Alarm System Retrofits

Preventative Maintenance, Semi and Annual Inspections

24-Hour Emergency Services

Carbon Monoxide Detection

Fire Fighter's Phones

Fire Doors

Special Hazard Areas
Please don't hesitate to contact us with any questions or for a free quote for how best to ensure your home or business is as safe as possible and make sure to check out our Interactive Home Security, Digital IP Cameras, Access Control System, and 24-Hour Monitoring services.